Linda's Story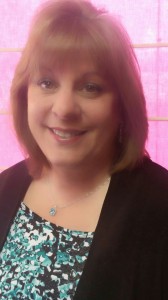 The dream of working with seniors started when I was in my 20's when my grandmother was admitted to a long-term care facility.  My daughter and I would visit almost every day, spending time at mealtimes, listening to her stories and playing games. During the time spent laughing over cards and bingo, I grew close to the residents and always left with a feeling of fulfillment and peace of mind. The heartwarming feeling knowing I brought happiness and comfort to my grandmother and her neighbors helped me realize my compassion for the elderly, and brought the realization that this was what I wanted to do. This was my calling!
After her passing, as well as the passing of my mother, brother, and mother-in-law, I realized my passion for care giving was something I needed to bring into action in my life. I wanted to share my passion with others. It became my personal mission to make life better in my corner of the world, and offer my time and self to improving the happiness and quality of life of the elderly and their loved ones.
In 2009, my dream became a reality when I opened the doors to From The Heart Elder Care. Today, I enjoy and have become a part of so many families. Together, with my amazing group of care givers, we share our love, kindness, compassion, and commitment to the well being of our clients. We have so much to give, helping from our heart to yours.
Linda Esposito
President and Founder
From The Heart Elder Care
Linda's Awards
2010-2011 Woman of the Year award from the National Association of Professional Women.
2013 Excellence in Elder Care award from Worldwide Who's Who.