"The dream of working with seniors was always part of my life but wasn't realized until 2010 when I opened the doors of From The Heart Elder Care.
When I was in my mid 20's I used to visit my Grandmother regularly with my daughter in a long-term care facility near my home.  We enjoyed visiting her for dinner and enjoyed making a difference in her daily life as well as the others living in the facility.  The heartwarming feeling I left made my heart full  and made we want to continue helping others.
Years after the death of my grandmother and illnesses and deaths of my brother, my mother and my mother-in-law I wanted to help others so I could work through my own feelings of loss.
In helping others, I learned that caring was a true passion that I was able to realize and act on.  It became my personal mission to make life better for those in my corner of the world as I offered my time and self to improve the happiness and quality of life for the elderly.
Today, I enjoy the opportunity to become part of your family!  Together with my amazing group of caregivers we want to share our love, kindness, compassion and commitment to the well-being to all the wonderful people we meet."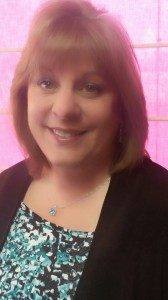 Linda Esposito
President and Founder
From The Heart Elder Care
Linda's Awards
2010-2011 Woman of the Year award from the National Association of Professional Women.
2013 Excellence in Elder Care award from Worldwide Who's Who.